Yoga citta vritti nirodhah ...Yoga is the resolution of the agitations of the mind.
What is Yoga?
In the West, yoga has become synonymous with poses, the very physical aspect of yoga. Often, our first impression of yoga is what we see in magazines, on tv, or in the health club. We may conclude that people who practice yoga are flexible and fit and if we can't touch our toes, we can't do yoga.
The word "yoga" means to "yoke" or "unite." It is both the connection of mind to body, and a conscious connection of ourselves to other people and the world around us. Yoga is a science of using the body, the breath, and the mind to bring us closer to our true nature. It is a process of reducing the "citta" or mind chatter so that we can get what is behind all of that- a quieter, clearer state of consciousness.
Yoga is not a religion. There is no dogma or belief system attached to it. Yoga is experiential. We do a certain practice, be it posture, breath, or meditation, and simply feel the effect of that practice in our body and mind. Yoga is your personal experience, a journey of self-discovery.
Yoga is not about touching your toes. We can create more space, better alignment, and more comfort in the body by working with postures, but the goal is not to touch your toes. The goal is to discover a deeper connection to ourselves and the world around us.
Powered by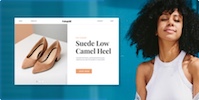 Create your own unique website with customizable templates.