"Kundalini Yoga is uncoiling yourself to find your potential and your vitality and to reach for your virtues. There is nothing from outside. Try to understand that. All is in you. You are the storehouse of your totality." ~Yogi Bhajan
What is Kundalini Yoga?
Known as the "Yoga of Awareness," Kundalini Yoga focuses on self-awareness and awakening the full creative potential present within every human being. Kundalini is "the Mother of Yoga" and one of the original 22 schools of yoga.
Kundalini Yoga is a comprehensive practice that combines physical exercises, breath techniques, meditation, and mantra to deliver the experience of a higher level of consciousness.
Kundalini yoga strengthens the nervous system, balances the glandular system, purifies the body, and calms the mind.
Kundalini yoga is taught in the form of
kriyas,
or specific sets of exercises, designed to elicit a certain experience or work toward a specific objective. Meditation is always a part of a kundalini yoga class. There are thousands of kundalini meditations, each with a specific intention, and all designed to bring you to a deeper awareness of your Self.
Whether you are brand new to yoga, or a seasoned practitioner, kundalini yoga will deliver you an experience from the very first class.
For more information on classes and workshops, click '
Classes
' or contact me by phone at 815-355-1130 or email at
triciawallaceyoga@gmail.com
.
Sat Nam!

Powered by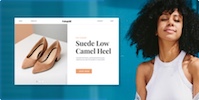 Create your own unique website with customizable templates.